Landscaping Mulch Installation
B & B Lawn Care provides mulch installation for properties that need a sprucing. Do you have landscaping mulch that is outdated?  No problem we can install new mulch that will add value to your landscaping and flower beds.
Maybe you have trees that look bare or out of place, adding mulch around trees makes your property more appealing. Mulch also serves as a weed barrier. Even with a nice looking lawn and groomed shrubs, outdated mulch can offset the overall exterior presence.
Our process is extremely convenient for clients. Once you confirm our quote we will deliver the high quality mulch and deliver it to your property. From there we will perform mulch installation for your landscaping.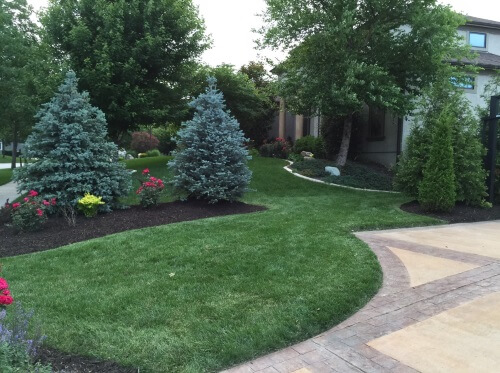 Shrub Trimming
Shrub Trimming brings that extra something all properties can enjoy. Well groomed and shaped shrubs can make a world of difference in the appearance of your property.
Properly trimmed shrubs and hedges will provide the curb appeal your property has been looking for. We can prune bushes that require a little removal or foliage that needs major attention.
Let us take care of this time consuming process for you!
 Before

After